Forms
Become a vendor at the Andersontown Powwow! We're currently accepting applications for food and exhibitor vendors for this years Powwow. Please print send completed forms with payment to Andersontown Powwow.
Exhibitor

Food Vendor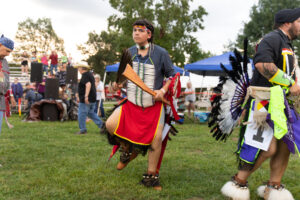 All Forms and Payments must be mailed no later than August 15, 2023. The Andersontown Powwow will select the quantity and diversity of all vendors. Refunds will be made to those not accepted. If accepted, all fees are non-refundable. Make check amount for booth space and electricity. Please send all applications with payment to:
Andersontown Powwow
P.O Box 88
Anderson, IN 46015
Thank you for your interest in becoming a vendor at the Andersontown Powwow!